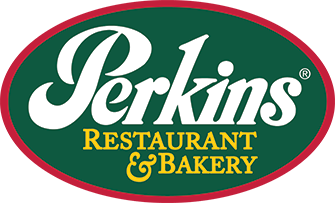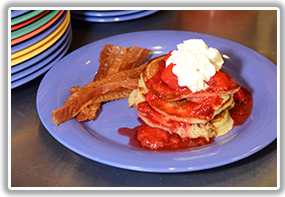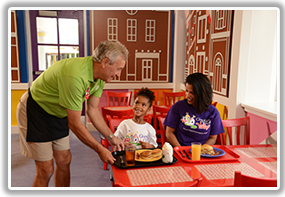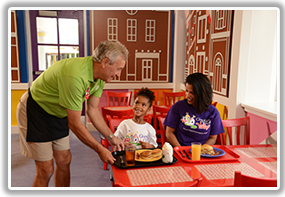 Every day of every year, Perkins Restaurant & Bakery does something wonderful for the Village: it prepares for our guests complimentary breakfasts and dinners.

From 1990 to 2015, Perkins – under the name "Nancy's Kitchen" – served more than four million meals in our candy-coated Gingerbread House Restaurant. In order to provide the convenience of all dining venues under one roof, Nancy's Kitchen moved to Café Clayton located in Towne Hall in mid-2015. The Gingerbread House was modernized and now serves as a dining area for families to laugh and relive the best memories of their trip.
Perkins supports Nancy's Kitchen year-round through a series of fundraisers and special events - such as Give Kids The World Pancake Day - in their restaurants and an annual employee-giving campaign. Donations made through coin-box collections and stuffed animal crane games also help Perkins continue to serve memorable meals to our children and their families.